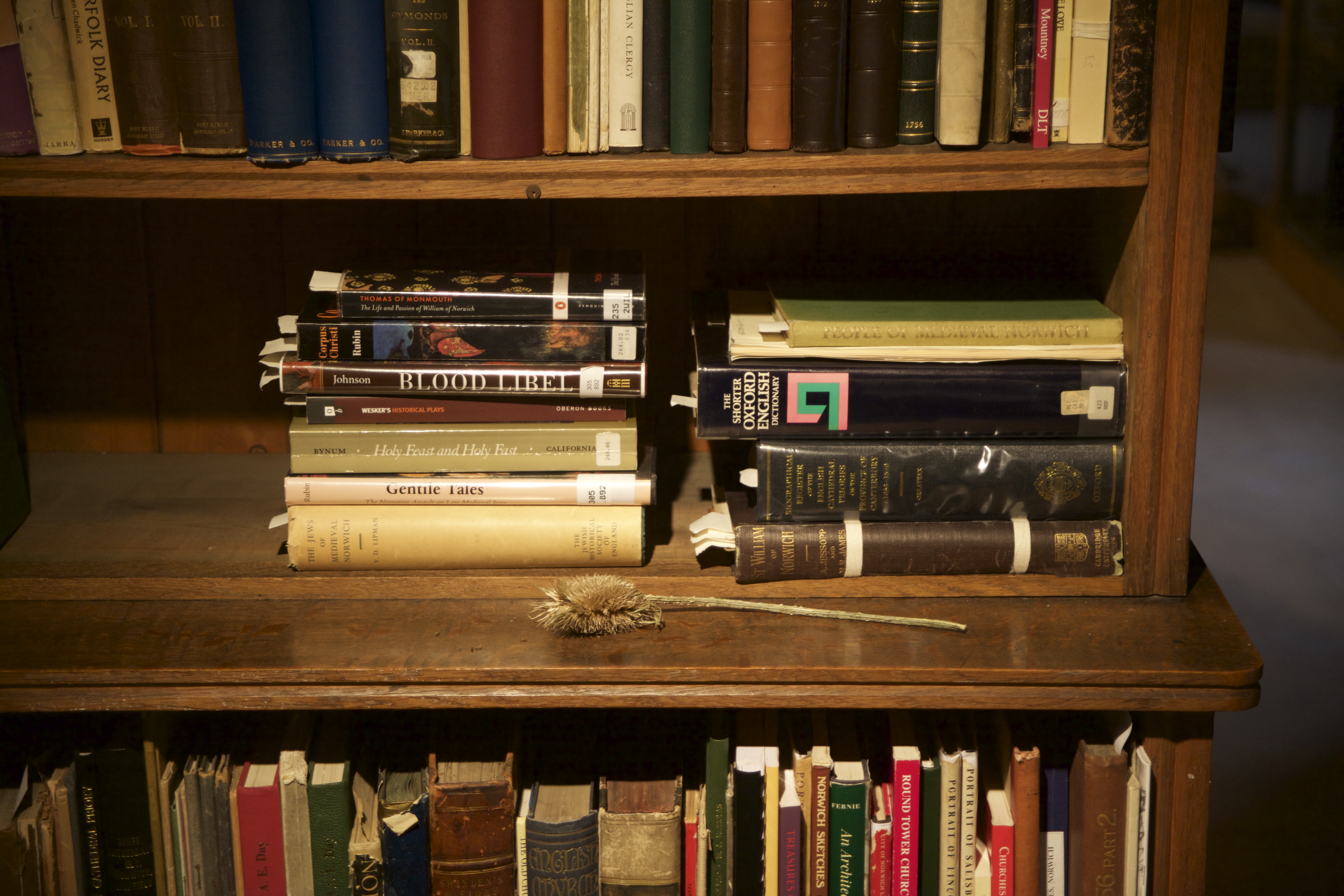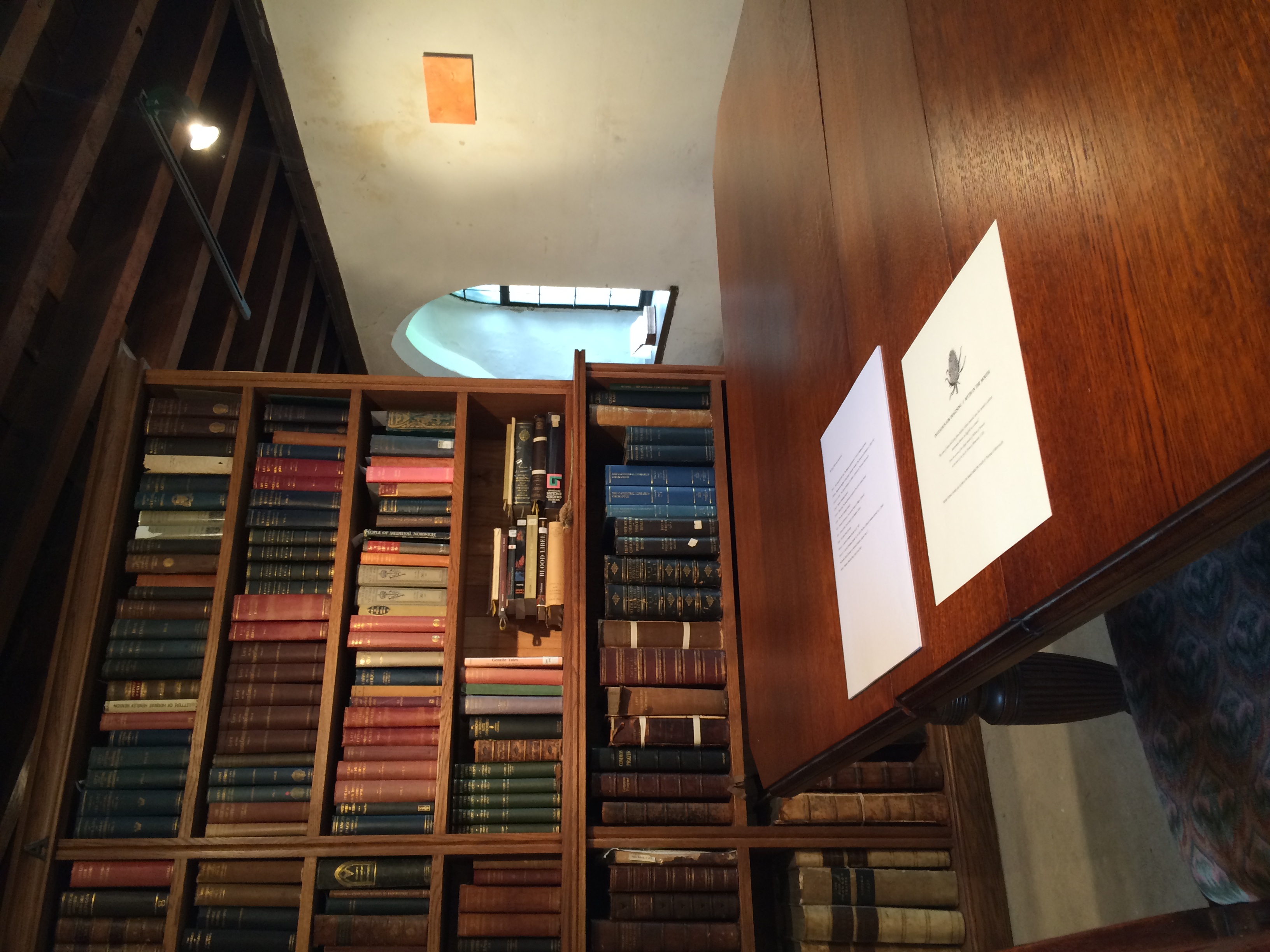 Invitation for Imagining // Myth in the Mouth



"For some of them held him from behind, others inserted into his mouth
a torture instrument known in English as a teasel."

(From the account of the alleged murder of William of Norwich
at the hands of the Jews by Thomas of Monmouth, 1150)



Nicole Vinokur invites you to place the teasel inside the mouth of Thomas of Monmouth.
---
Thomas of Monmouth was a Benedictine monk who came to Norwich in 1150 and attempted to create a cult around a young child who was murdered some years before by writing the account The Life and Passion of William of Norwich. In this account he describes a series of events in which William is brutally tortured and murdered by a family of Jews. I became interested in Thomas's description of the use of a teasel as an instrument of torture. A teasel is from the family of Dipsacus plants which were traditionally used to card cotton in areas like Norwich. During my research I found that this fictive account was the first recorded, and subsequently led to all the blood libel and blood accusation trials and cases against the Jews that followed relentlessly up until the early 1900's. I was less interested in looking to the church for accountability but rather to Thomas of Monmouth who used his mouth and words in an incredibly skilful and suggestive way. Thomas managed to capture the imagination of the people of Norwich and his story spread wildly and swiftly though England and into Europe. The cult he tried to create was never fully embraced and William of Norwich became a saint who only had small followings from time to time. His remains were exhumed and moved a number of times around the cathedral, a few years ago there was a dig to try and locate them but none were ever found.
---
Myth in the Mouth
Reading list, invitation, marked reading material from Norwich Cathedral Library, Dipsacus
2016